Fonds
Worldwide the first investment fund for coloured gemstones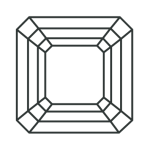 Incrementum AG, together with Dr Thomas Schröck as advisor, has launched the world's first investment fund for coloured gemstones in Liechtenstein.
It is an AIR closed end fund designed for professional investors.
The above is an interview on Commodity TV with Dr Thomas Schröck. Neither the video nor this text represent an offer or invitation to subscribe or purchase.